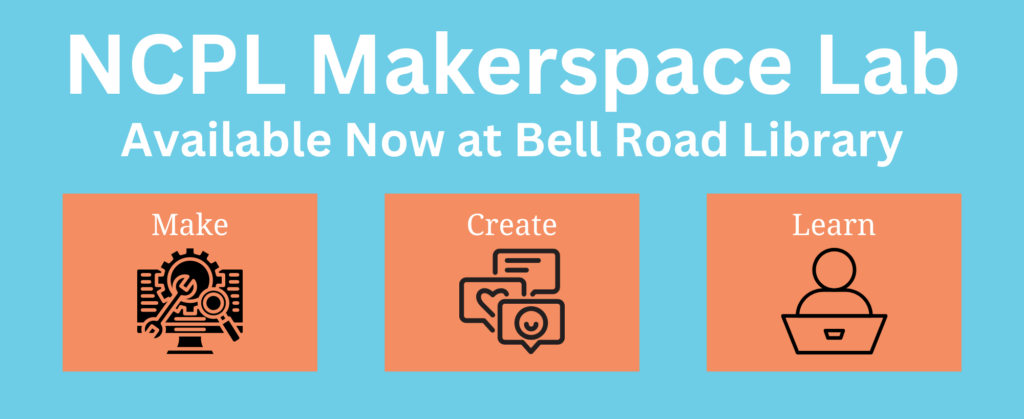 The NCPL Makerspace Lab is a space where people come together to learn, explore, and create with new technology. Our Makerspace provides access to 3D Printers, a Cricut Machine, a Glowforge 3D Laser Printer, a Sewing Machine and Laminator. We also have recording space with equipment for Audio and Video Recording.
Makerspace Lab Studio Hours:
Monday: 3:00 PM to 5:00 PM and Thursday: 3:00 PM to 5:00 PM.
Mornings and Weekends available by appointment.
Makerspace FAQ — Makerspace Waiver — Makerspace Guides — Makerspace Video Guides Makerspace Equipment List and Supply Prices
Library of Things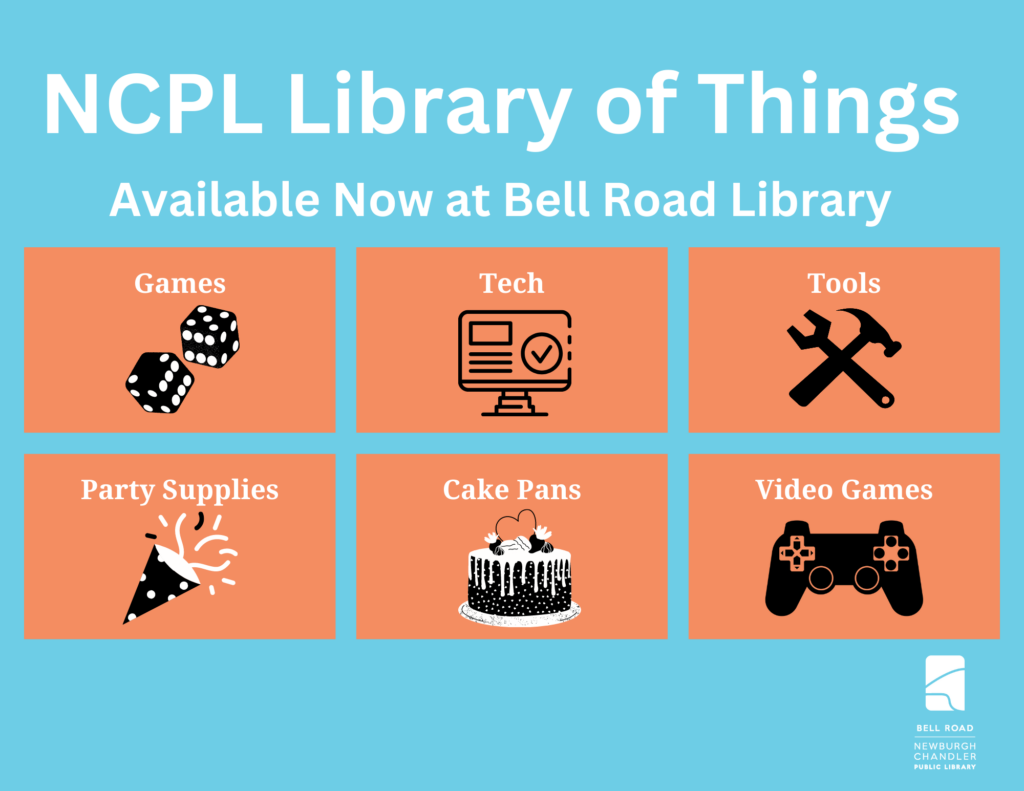 NCPL Library of Things is collection of items that our communities can share items you might only need occasionally. With your library card you can now check out games, party supplies, tools, and more from the Bell Road library. For a list of our collection, click here Library of Thing Collection List and Catalog Links.